# Trouble­shooting
# Unable to unlock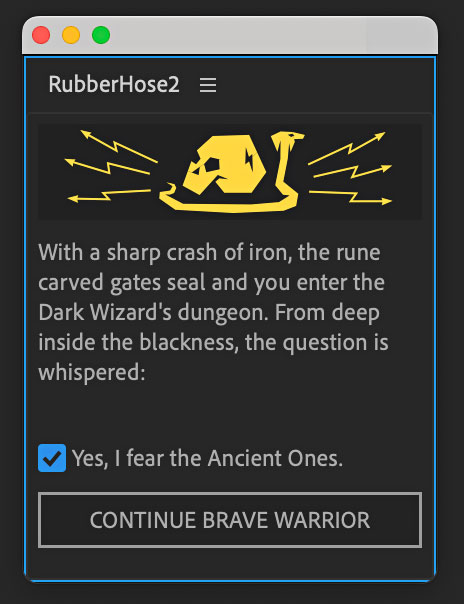 When you first open RubberHose 2 you will see a cryptic message regarding your immortal soul and the honesty related to use of the script. Add a checkbox and the button should change to CONTINUE BRAVE WARRIOR. Click that and start using RubberHose.
It's nonsense, but it's the kind of nonsense we like around here.
# Using Dropbox on macOS?
If you find yourself stuck at this screen, it might have to do with a glitch between Adobe apps and Dropbox Backup feature on macOS.
Follow along with this great article (opens new window) from aescripts + aeplugins to get that cleared up.
# Settings wont open
Some systems have trouble opening the settings panel. This is a known issue but we are unable to replicate it in order to fix it; but there is workaround.
# Open preferences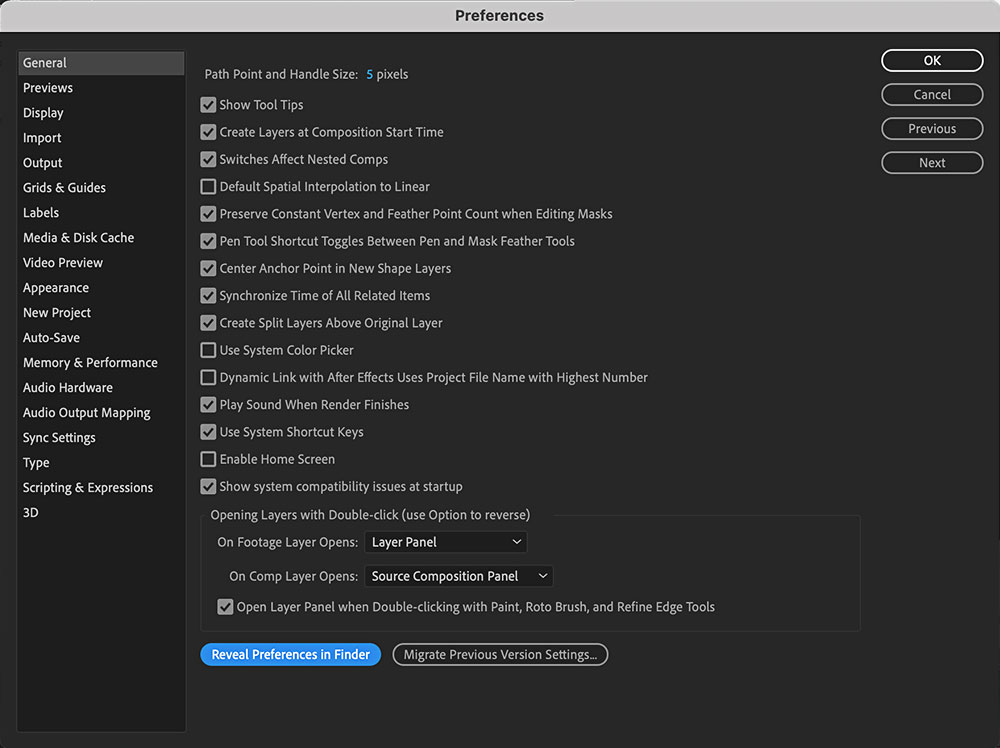 Open the Ae preferences > General
Click to open the preference file on disk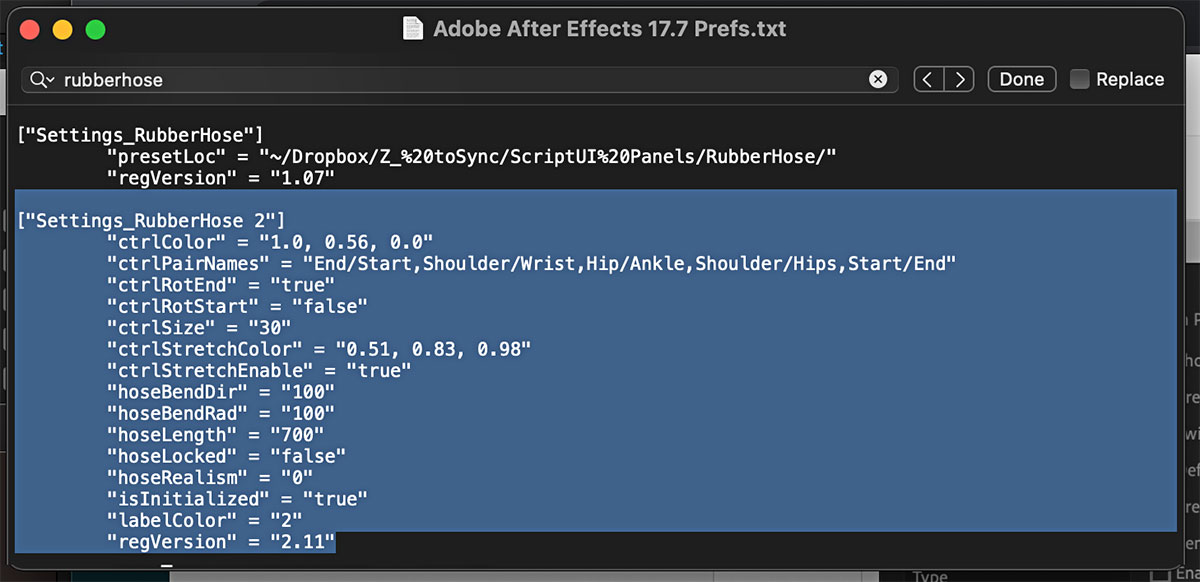 Open Adobe After Effects [version] Prefs.txt in a text editor
Search for the Settings_RubberHose 2 group
Manually edit any of the preferences
Or, select and delete the whole group to reset all RH preferences to the factory default
Save and close the prefs file
Restart Ae